Use Turf For Any Space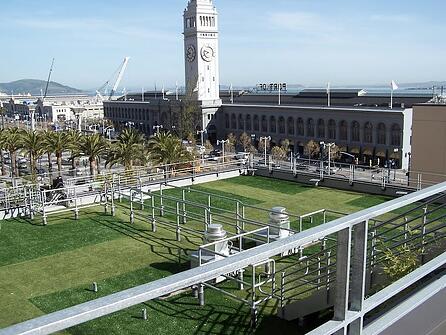 Rooftop gardens and lawns have become extremely popular on commercial buildings for several reasons. But installing traditional natural grass requires tremendous structural support to hold the weight. You still have to water, mow, and fertilize the lawn just as you would on the ground. And you still have concerns about mud, grass stains, and insects.
Heavenly Greens artificial grass lets you add lovely usable space to your roof without the weight problem and with minimal maintenance. We install only the best best artificial turf products, so your Heavenly Greens artificial grass will be reliable, tough, and durable. Our products have 8 to 15-year warranties.
You can also carpet exterior or interior walls with fake grass, to provide a fun accent or cool a hot sun-facing surface.
Synthetic turf on your rooftop can also promote your business.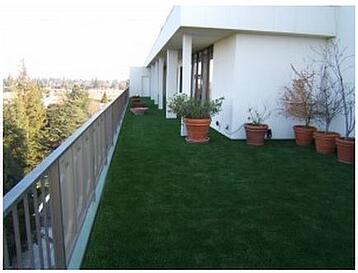 We can incorporate your logo in full color, so it's easily visible to those who fly over in planes and helicopters. Better yet, it will be visible to millions of Google Earth users. We can also incorporate a QR code that links to your website.
Why choose Heavenly Greens artificial grass for your rooftop or walls?
Can be installed over virtually any surface

Superior drainage and quick-drying

Non-toxic and allergen-free

Easy to clean

Very low maintenance